Protected, USB 3.0 / eSATA Storage Solution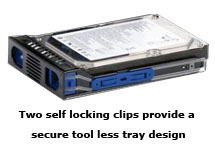 The super quiet CR-H458 features an internal hardware RAID controller, solid, all-aluminum enclosure with (4) hot-swappable hard disk drive modules with tool-less snap-in design for easy drive installation. This compact enclosure provides high-performance, dual-interface, 4-bay SATA RAID solution for every type of digital asset. The internal RAID controller supports RAID 0 for maximum performance or RAID 5 for data protection, In addition to RAID 1, 3, 10 and JBOD. RAID configuration is accomplished through a simple dip-switch on the rear of the unit or through a GUI supported by Mac, Linux or PC. The CR-H458 small footprint and portability make it perfect for any mobile or desktop application.

Highlights
- High-speed, low-cost RAID featuring an internal RAID controller with USB 3.0 and eSATA interface
- Supports multi-stream SD and compressed HD work flows
- Internal RAID controller support RAID 0, 1, 10, 3 and RAID 5
- Designed for SATA HDD/SSD drives up to 4TB, with total storage capacities up to 16TB!
- RAID level selection through a simple dip-switch or GUI software for Mac, Linux and PC
- Auto-rebuild in RAID 5 mode
- Unique industrial design, compact steel enclosure
- Mac® OS X, Linux and Windows® compatible
- Standard One year factory warranty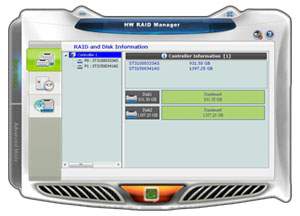 Easy RAID Setup / Management


The CineRAID Home H458 comes with an easy dip-switch RAID setup for customizable speed and protection levels. Or you can also setup the RAID through our intuitive GUI software that allows users to create, setup and monitor RAID status within seconds. Whenever, there is a driver failure, users will be notified immediately. The hot-swappable feature allows users to replace the indicated fail drive and begin the rebuild process swiftly with the least
amount of user intervention.

Home and Office Applications
This enclosure is suitable for home and small office environment where documents and media libraries often require on the fly backup and protection. The friendly USB 3.0 and eSATA interface allows users to easily move data between stations.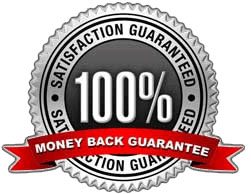 Satisfaction is our first priority
Our 30 days money back guarantee gives our customers the satisfaction and peace of mind in the rare case that our products do not meet your satisfaction. Each unit is built with our commitment on delivering a product that exceeds our customer's satisfaction. We stand by our customers with a team of experienced storage professionals committed to find and solve any issues if needed.
Performance
RAID 0 RAID 1 RAID 3 RAID 5 RAID 10
Click on Image to Enlarge
Downloads
Price: $199
Specifications:
Host Connection
- USB 3.0 / eSATA
Backwards Compatible to USB 2.0
Supported Drives:
SATA I, II or III 3.5" and 2.5" HDD
Max Capacity:
Supports up to 16 TB (4x 4TB SATA HDD's)

Dimensions:
- Height: 6.5 inches (165mm)
- Width: 6.5 inches (165mm)
- Depth: 9inches (228.5mm)

Weight:
- H458 Enclosure: 6.5LBS or 2.4KG
(excluding hard drive)
- Full Package: 9LBS or 4.1KG

RAID Function:
- Supports RAID 0, 1, 10, 3, 5
- Automatic disk failure detection
- Hot swappable disks

Supporting OS:
- Windows 7 / Windows Vista / XP Home Edition SP-1, Professional SP-1 / Windows 2000 Professional SP-3 / Windows ME / Windows 98SE or later versions. (*1,2,)
- Mac OS X 10.3 or later (recommended 10.3.9 or later)
- Linux 32-bit / 64-bit
*1. Not applicable to use on volume more than 137GB or 137GB in "combine mode" in windows ME / 98SE
*2. Windows 98 first edition may not work properly.

Power Supply:
- Input: 110V - 240V
- Output: +12V 6.0A (maximum)
*It may not work properly if power consumption is over the standard above

Operation Environment:
- Temperature: 41°C - 95°F
- Humidity: 20% - 80%

Package Content:
- 1X H458 Enclosure
- 1X eSATA Cable
- 1X USB 3.0 Cable
- 4X HDD Screw-less Trays
- 1X Power Adapter
- 1X Power Cord
- 1X User manual and Software CD

Warranty:
1 Year