Achieve maximum portable storage with minimum space with the latest CineRAID Home CR-212 USB 3.0 high performance, super-quiet, bus powered RAID storage enclosure supporting dual 2.5" SATA hard drives or SSD's.
Highlights
- Bus Powered - No AC Adapter needed
- SuperSpeed USB 3.0 (Backwards Compatible to USB 2.0/1.0)
- Optimized for Audio/Video Applications
- Built-In RAID - support RAID 0, 1, JBOD and Normal Mode
- Storage capacities up to 2TB*
- Industrial aluminum design
- Cool Blue Individual Drive Activity indicator LED
- Mac® OS X, Linux and Windows® compatible
- Standard One year factory warranty

Easy RAID Setup


The CineRAID Home CR-H212 features three RAID modes with an easy dip-switch RAID setup for customizable speed and protection levels. RAID 0 offers large capacity and highest speeds by stripping both drives together, but no protection. RAID 1 offers full data protection by mirroring both hot-swappable disks for non stop data access or to use a mirrored drive as a backup. JBOD offers one large capacity of both drives. Normal mode is also an option for individual drive (pass-through) detection.



Home and Office
This enclosure is suitable for every home or office professional dealing with data archiving, backup and audio/video post-production with SD and HD environments.
Versatile & Robust

Designed with a sturdy compact aluminum body, the CR-H212 is not only portable but definitely built to last as well. The USB 3.0 host connectivity allows users to effortlessly move data between stations and backwards compatible to USB 2.0 environments.
Satisfaction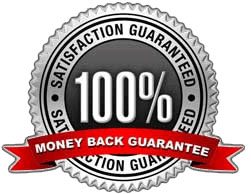 Our 30 days money back guarantee gives our customers the satisfaction and peace of mind in the rare case that our products do not meet your satisfaction. Each unit is built with our commitment on delivering a product that exceeds our customer's satisfaction. We stand by our customers with a team of experienced storage professionals committed to find and solve any issues if needed.
Specifications:

Host Interface:
- USB 3.0 (Backwards Compatible to USB 2.0)

Drive Supported / Interface:
- 2.5" SATA - HDD/SSD with a maximum drive thickness of 9.5 mm

- 6Gb/s (Backwards Compatible to 3Gb/s)

Capacity: Up to 2 TB

Dimensions:-
- Height: 1 1/8 inches
- Width: 3 3/8 inches
- Length: 6 inches

Weight:
- Enclosure Only: 8 Ounces (excluding hard drives)
- Full Package (with Cable): 1lb

RAID Function:
- Supports RAID 0, 1, JBOD and Normal
- Automatic disk failure detection
- Hot swappable disks

Supporting OS:
The H212 is OS independent and will work with any OS that supports USB host devices.

Power Supply Specifications:
- Bus Powered via USB

Package Contents:
- 1X H212 Enclosure
- 1X USB 3.0 Cable
- 1X USB Power cable
- 1X User manual

- 8x HDD Screws

Warranty:
- 1 Year Warranty

Downloads: